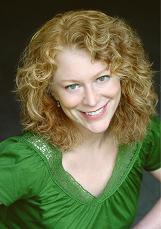 Susan Cameron is an actress and has performed Off-Broadway, Off-Off-Broadway, in regional theatre, in film, and in television. She has also directed extensively in NYC theatre. She holds an MFA in Acting from The Yale School of Drama. Her acting resume is below.
Susan is also a playwright and screenwriter.  Her plays have all been produced in NYC and Los Angeles.  Susan wrote and directed the short film Reasonable Doubt, which was picked for the Philadelphia Film Festival.
She lives in New York City and is passionate about speech, coaching, and acting – in all its forms.
---
NEW YORK THEATRE

| Production | Role | Venue/Director/Company |
| --- | --- | --- |
| A Shayna Maidel | Rose (standby for Melissa Gilbert – Performed 30+ shows) | Westside Arts (Mary Robinson, dir) |
| Evidence of Things Unseen | Jane | CAP21 |
| Flights | Maggie/Author | Winner Sam French Festival – Naked Angels |
| Happy Hour | Jennifer/Author | Samuel French Festival – Yale Drama Alum (Westbank) |
| Bedlam | Angela | Producers Club (Paula D'Alessandris, dir) |
| Take Nineteen | Sandy | Yale Drama Alum (@YaleClub) – Alice's Fourth Floor |
| Sunday Brunch | Woman (lead) | New Georges – Alice's Fourth Floor |
| Crosses And Candles | Woman ( lead) | Playwrights Horizons |
| Table Scraps | Daughter (lead) | HERE |
| Gettysburg | Margot | La Mama (workshop) |
| Wolves In Winter | Hope | Playwrights Horizons |
| Shoot The Moon | Molly | Playwrights Horizons |
| Thanksgiving | Erin | Alice's Fourth Floor |
REGIONAL

| Production | Role | Venue/Director/Company |
| --- | --- | --- |
| A Stone Carver | Janice | Whole Theatre (Wm Mastrisimone-premiere) |
| A Shayna Maidel | Rose | Pennsylvania Stage Co. |
| Take Nineteen | Sandy | Artists Gym-LA |
| Flights | Maggie | Artists Gym-LA |
FILM & TV

| Show/Film | Role | Project |
| --- | --- | --- |
| Loving | Selena (running role) | ABC-TV |
| Reasonable Doubt | Dawn (lead-DA) | Philadelphia Film Festival |
| The Con | street girl (featured) | Independent film |
| Bruises | Sam | Independent film |
| English Pronunciation | Professor | NHK, Japan TV |
MFA – YALE SCHOOL OF DRAMA; BA in Theatre and English (Frostburg University) – Magna cum laude
SPECIAL SKILLS: Dialect coach (all dialects); published playwright and screenwriter
---
REVIEWS
---
A SHAYNA MAIDEL
"This is a powerful production, thanks to some powerful performances. Susan Cameron leads the pack as Rose… with unequaled intensity in the second act." – THE GLOBE-TIMES
"The cast makes the play's points powerfully by consistently underplaying. As Rose, Susan Cameron grows subtly from taking refuge in shallowness – to embracing sisterhood to give and receive emotional support. She dominates the play and is a superb performer." – THE MORNING CALL
"Susan Cameron's Rose is multi-faceted and highly believable… 'It could have been you, Rose. It could have been you.' That one line of dialogue, as delivered by Cameron, comes closer to the essence of playwright Barbara Lebow's intentions than any other… In lesser hands, Rose Weiss could easily come across as shallow and unsympathetic. But Cameron never allows the audience to feel that Rose is anything less than an innocent bystander who wants to give emotional support but doesn't quite know how and actually needs a great deal of support herself… Cameron and Hogan dominate the production with two outstanding, balanced performances." – NEWS-HERALD
A STONE CARVER
"… Into this snarled setting comes the charm and negotiating skill of WASP fiancee Janice (Susan Cameron). The die is cast… Cameron juggles her loyalty with a growing appreciation for this abusive wild old man she has been sent to tame… Susan Cameron is outstanding in the role. Every move rings true; every character nuance is intensely believable." – THE MONTCLAIR TIMES
---
OTHER REVIEWS:
---
"Susan Cameron charmingly portrays a mixture of emotionalism and insight. Her romantic 'chases' create much of the conflict and electricity in the play."
"…the play got a boost from an intriguing actress, Susan Cameron… Though the rest of the company was fine, Cameron made the evening outstanding."
"Cameron performs beautifully… (She) especially turns her role of ordinary pathos that could easily become hackneyed into a superior, unique performance."
"All the actors have numerous credits, but the clear standout is Susan Cameron."
"Cameron hits just the right pitch… Her emotional battle is real and touching."
"Susan Cameron is a perennial blossom… She is, as usual, stunning."
"The protean Susan Cameron again shows her impressive range as she skips from country girl to naughty nymphet to hysterical neurotic. Her transitions are practically instantaneous – don't blink – and her performance is energetic and enjoyable."
"… performed strongly by Susan Cameron… one of D.C.'s finest actresses."
"Cameron is touching."
"Cameron is exactly suited to the lead and receives strong support…"
"Most outstanding was Susan Cameron. She portrayed… (the character) with perfect mastery."